Never forget… the stories of our Nations!
For centuries, First Nation peoples have survived against all odds: European invasion, colonial institutions, and systemic racism.
Though our history of transformational and historical figures is not often taught in Canadian schools, they deserve a place in every history book.
That's why, for this Indigenous History Month, SCO will celebrate our own southern First Nation "History Makers"!
As story-tellers, it is important for us to remember all of those who have fought for us, all of those who have led us, and all of those who have sacrificed their blood, sweat, and tears to shift the public eye into a positive light.
Miigwetch and pidamiyaye to all of the leaders, warriors, protectors, and community members out there writing their own history!
Phil Fontaine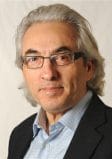 A truly groundbreaking history maker, Phil Fontaine has helped changed lives and entire systems throughout his life and career. Hailing from Sagkeeng First Nation, he is one of the most influential people on the issue of residential schools. A Survivor of abuse, Phil was one of the first to speak out publicly about the abuse he experienced at Fort Alexander Indian Residential School, which was run by the Oblates of Mary Immaculate at Sagkeeng.
He called for a public inquiry into the horrors of the residential school system and their lasting effects. His bravery and honesty also helped encourage other Survivors to come forward, shedding light on the darkest part of Canada's history, something that many had sought to cover up and keep in the shadows. Phil's actions brought it out into the public forum and helped lead to the creation of the Truth and Reconciliation Commission of Canada (TRC).
Phil also served as Chief of Sagkeeng, Grand Chief of the Assembly of Manitoba Chiefs (AMC) and three terms as National Chief of the Assembly of First Nations (AFN).
It was under his leadership that the AFN negotiated both the Kelowna Accord and the largest settlement in Canadian history, the Indian Residential Schools Settlement Agreement, with $5.6 billion in individual compensation.
"From the time I spent in residential school until today, I have always felt compelled to dedicate my life to the advancement of First Nation peoples. Given the tragic circumstances (coming out of Kamloops), I am even more inspired to continue that work."
Fontaine has received many honours and awards, including an INDSPIRE National Aboriginal Achievement Award, the Order of Canada, and numerous honorary doctorates. In 2017, he launched Recognition2Action, a campaign to legally recognize Indigenous peoples as Founding Nations of Canada.
As his third term as National Chief came to an end in 2009, he established Ishkonigan Consulting and Mediation, and he became Special Advisor to the Royal Bank of Canada, counselling the company on relations with Indigenous communities, governments, and businesses. In 2010, he joined the legal practice Norton Rose OR as a senior advisor, working with Canadian and international clients.
He remains an influential voice on the political scene, and his influence can be felt across the country and the world, especially with regard his work to have Survivors of Residential Schools recognized, and to his work to create the TRC, which leads us to our next History Maker…
Murray Sinclair
SCO spoke with former Justice and recently retired Senator Murray Sinclair, who shared some intimate details of his personal and professional life, covering how he went from a young member of Peguis First Nation from Selkirk, MB, to becoming an iconic champion of Indigenous rights, Judge, Senator, and spiritual leader.
Photo supplied by Murray Sinclair
Justice and Senator Murray Sinclair served the justice system in Manitoba for more than 25 years in a legal and political career now spanning over four decades! He was the first Indigenous Judge appointed in Manitoba and only the second in Canada. A national leader guiding Canada's conversation on decolonization and reconciliation, Sinclair most recently retired after five years as a member of the Canadian Senate.
Sinclair served as Co-Chair of the Aboriginal Justice Inquiry in Manitoba in 1988, and more notably as Chief Commissioner and Chair of the Truth and Reconciliation Commission (TRC) . As head of the TRC, he participated in hundreds of hearings across Canada, culminating in the TRC's Final Report, and the Calls to Action (PDF) in 2015. This laid the foundation and invited all Canadians to confront the injustices of the past and called on governments and individuals alike to move forward, with greater understanding, towards reconciliation.
Upon retiring from the senate, Sinclair took on his current position with Cochrane and Saxberg in Winnipeg, where he will work on mentoring young lawyers in Indigenous law while writing his memoirs.
Spirituality has held a special place in Sinclair's heart. Murray is from the Fish Clan—traditionally the mediator, the judge, and the one that brings people together. He is also a Fourth Degree Chief of the Midewiwin Society, a long-standing Anishinaabe alliance of the Ojibwe (Chippewa), Ottawa (Odawa), and Potawatomi peoples. The Midewiwin are the traditional spiritual society responsible for protecting the teachings, ceremonies, laws, and history of the Anishinaabe peoples. Sinclair's Spirit Name is Mizhana Gheezhik (The One Who Speaks of Pictures in the Sky).
Surprisingly, Murray Sinclair once pondered the idea of quitting law and becoming a carpenter! That was until he had a sit-down with Indigenous court worker and Elder, Angus Merrick, who would become Sinclair's spiritual guide and the catalyst for a successful career in law spanning decades. Feeling like something was missing, Sinclair took the advice of his wife and contacted Merrick to tell him he wanted to spend the day with him to discuss the issues he was facing.
"There's a part of you that's missing that you haven't been able to feed yet. And that part of you is what it means to be Anishinaabe."
On that fateful morning when Sinclair showed up at Angus Merrick's home in Long Plain First Nation, Sinclair was greeted by Angus' wife, who told him he had been waiting since sunrise in his teepee. As Sinclair detailed the dilemma he was facing, Angus sat quietly, "drinking his tea and smoking his cigarettes." It was not until Merrick's wife brought them lunch, and finished eating, that Merrick would finally speak:
"Remember this always, if you go and become a carpenter, you'll still always know the law, and people will still always come to you whenever they have questions about the law. When people have an issue that they need to understand, they'll still come to you and ask you to explain this, and you'll still be using that knowledge. So don't think that you're just going to be able to close your mind off in that way, because that's now part of you. But understand this: there's a part of you that's missing that you haven't been able to feed yet. And that part of you is what it means to be Anishinaabe."
Consider the sheer scope of Sinclair's work after being called to the Manitoba Bar in 1980, from being named an associate chief provincial court judge in 1988, to his appointment to the Manitoba Court of Queen's Bench in 2001, and later to his position as Chair of the TRC, and then to the Senate. Canada's recent history might have looked very different had he chosen a different path…
For this, we all owe a great deal of gratitude to this man for his many years of sacrifice and for his dedication to building the foundations for a path towards reconciliation, and a better life for Turtle Island's original inhabitants.
When asked what advice he can offer to any young First Nation people who aspire to create change, Sinclair offers sound advice, "Don't be afraid of who you are. It's probably the one thing that many young people suffer from, is that they don't want to acknowledge who they are because they are embarrassed by it, or they are not proud of it. They don't feel validated. It boils down to the fact that we are afraid to be who we are."
If Murray Sinclair could say that anyone influenced his thinking about leadership, Dave Courchene Sr., was the one, "although without the- (laughing), what's the word that I could use? … Without the stern, loud voice, you know, but that was just his style," which leads us to our next "History Maker"!
David Courchene Sr. (1926-1992) & David Courchene Jr.
A descendant to a long line of Chiefs, David Courchene Sr. was born in Sagkeeng First Nation in 1926. Courchene attended the Fort Alexander Residential School until he was expelled in grade 9 for refusing to go to daily confession, and worked as a hunter, trapper, and heavy machine operator. Courchene was elected as Chief of Sagkeeng in 1965, later becoming the first Grand Chief in Manitoba. Courchene was inducted into the Order of Canada in 1987.
Courchene was asked to help form the Manitoba Indian Brotherhood (MIB) in 1967 and was elected as the first President of the MIB in 1968.
When working with the MIB, Courchene helped to create "Wahbung: Our Tomorrows (PDF)", in response to Prime Minister Pierre Trudeau's "White Paper." In 1970, he was the first Indigenous person to receive an honourary doctorate from the University of Manitoba.
As the first honorary lifetime Grand Chief in what is now Manitoba, and author of the "partnership concept" between First Nations and the federal and provincial governments, Courchene was a catalyst in increasing mutual understanding and respect between the First Nations and non-Indigenous Canadian citizens.
We are extremely grateful for this man's countless contributions to Turtle Island's First Peoples, which also includes his son, David Courchene Jr., or Nii Gaani Aki Innini (Leading Earth Man). A respected Elder and Knowledge Keeper of the Anishinaabe Nation, David Jr.'s leadership has been felt around the world, including lighting the sacred fire at the United Nations Earth Summit in 1992 and sharing the stage with spiritual leaders, including the Dalai Lama.
In 2002, he founded the Turtle Lodge International Centre for Indigenous Education and Wellness, a sacred lodge recognized as one of the most important gathering places for Indigenous peoples in Canada.
Individuals from around the world gather at the lodge to facilitate intergenerational knowledge sharing, language revitalization, youth guardianship training, and environmental solutions to climate change based on ancient First Nation knowledge that he believes can act as the foundation in supporting the New Life that Mother Earth is now entering. Courchene has built alliances with institutions, academics, and policy makers across the country. His work has been recognized with many prestigious honours, including the INDSPIRE National Aboriginal Achievement Award in Culture, Heritage, and Spirituality; the Volunteer Manitoba Award for Outstanding Community Leadership; the International Award of Excellence; the Aboriginal Circle of Educators Award; and the International Indigenous Leadership Award.
Margaret Swan
Margaret Swan was born in Winnipeg and spent her early years in Lake Manitoba First Nation. As a daughter of a former Lake Manitoba Chief, Margaret later became Chief and then Grand Chief herself, becoming the second Grand Chief of SCO and the first and only female SCO Grand Chief to date! She was also the first female Grand Chief ever in Manitoba. Margaret now works with SCO as a Senior Political Advisor to the Grand Chief and sits as Chair of the Board for the Southern First Nations Network of Care.
Some of Margaret's most notable work includes her involvement with the Indian Day Schools Class Action Lawsuit, where she played an instrumental role as a representative plaintiff. First initiated in 2009 by Garry McLean of Lake Manitoba First Nation, it was not until 2019 that settlement of the lawsuit was reached in a nation-wide agreement that impacts all survivors of federally-run Indian Day Schools.
A fluent Anishinaabe language speaker, culture played a huge role for Margaret in guiding her, sharing that, "it's played a big role, because it's so important to know who you are and where you come from, to do what you need to do from here (raises hand to heart)."
Margaret is also highly driven to support our youth and offers solemn advice to any young First Nations people out there who aspire to create a brighter history for our people:
"Deal with whatever you have to deal with as a result of your past. Get rid of whatever chips you have on your shoulder and don't ever underestimate yourself.
Despite her many achievements, Margaret does not consider herself to be a "history-maker", but notes, "Sometimes it doesn't feel like work, it just feels like something you do naturally as an Indigenous person."
Margaret has found deep inspiration from our current SCO Grand Chief, Jerry Daniels, who she sees as "a breath of fresh air." Listen to what Margaret had to say below!
Jerry Daniels
Now 38 years of age, Jerry Daniels is the youngest Grand Chief to lead the Southern Chiefs' Organization, representing 34 communities in what is now southern Manitoba since 2017. Grand Chief Daniels is now in his second term as Grand Chief after an historic election victory by acclamation in 2020, the first Grand Chief to run unopposed in SCO's 22 years of history.
As part of his mandate, Grand Chief Daniels has heavily emphasized SCO's efforts towards health transformation, child and family services, justice, and economic development, becoming a leading national voice in these areas.
In 2020, a Memorandum of Understanding (MOU) was signed in an innovative virtual ceremony between Southern Chiefs' Organization and the Government of Canada, signalling the beginning of health transformation for First Nations in southern Manitoba. The MOU outlines intentions to transfer control from Canada to southern First Nations in order to create a new health care system that is led by Anishinaabe and Dakota Nations.
Grand Chief Daniels is also responsible for the founding of the Southern Chiefs' Economic Development Corporation (SCEDC). With SCEDC in partnership with Indspire, Daniels established scholarship funds for SCO-community members attending post-secondary education.
Through the guidance of Elders, Chiefs, and frequent visits to SCO communities, Grand Chief Daniels has made it his mandate to empower Indigenous youth. He created the SCO Youth Council in 2018, which elects a male and female Youth Chief who each have a seat at the Chiefs' table.
Grand Chief Daniels is a proud member of Long Plain First Nation, and a graduate of the University of Manitoba with a degree in economics. He has served on boards and councils at local, regional, and national levels and is focused on working with the Chiefs to improve the quality of life for southern First Nation citizens.
"It is important our knowledge base continues to grow but equally important is our relationships with one another."
When looking to past role models, Grand Chief Daniels looks to John "Bajoosh" Daniels, his great grandfather, and the first member of the family to carry the Daniels name. Bajoosh once ran as a messenger between First Nations. In 2019, Grand Chief Daniels ran 181 km from Long Plain First Nation to Keeseekoowenin First Nation in honour of Bajoosh, to raise awareness of diabetes prevention.
"We are naming this run after Bajoosh because he was a messenger who ran from community to community, establishing and maintaining communications between the neighbouring peoples. He was also a well-known medicine man, and in the spirit of keeping his legacy and tradition alive, we hope to encourage and promote healthier ways of living."
Do you know any "History Makers" from any of SCO's 34 Anishinaabe and Dakota First Nations? Send us your suggestions to media@scoinc.mb.ca!
Miigwetch and Pidamiye.