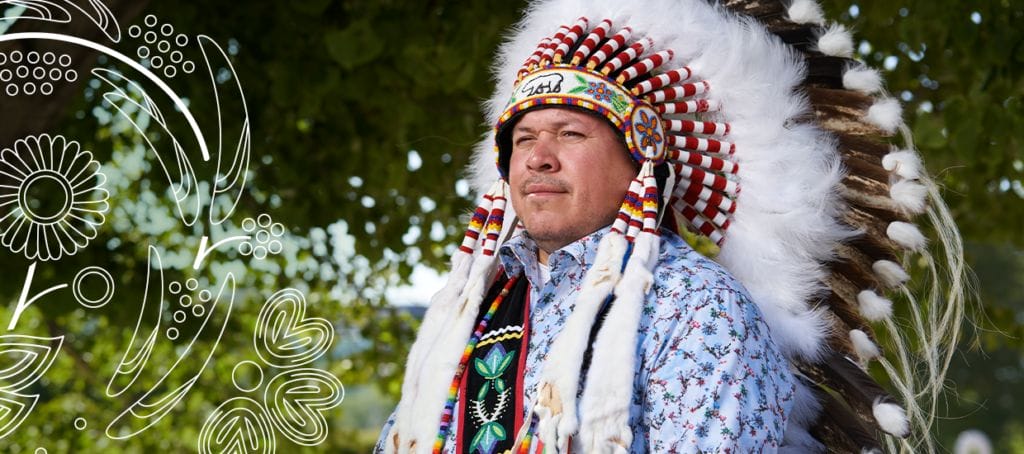 Southern
Focus

ed
Comm

unity

Driven

Jerry Daniels is Grand Chief of the Southern Chiefs' Organization (SCO), representing 34 Anishnaabe and Dakota Nations in southern Manitoba. He was acclaimed for a second term, the first time a Grand Chief has run unopposed in SCO's history.

Grand Chief Daniels is a proud member of Long Plain First Nation, and a proud father to son Angelo Daniels. He was raised by his grandparents, Isabel and Donald Daniels, along with his aunties, uncles, and community members.

Grand Chief Daniels graduated from the University of Manitoba with a Bachelor of Arts degree in economics and he was the owner of Innovative Educational Business. Under his leadership in 2019, SCO worked with Brandon University to research and document Indigenous contributions to the broader Manitoba economy, demonstrating an impact of $9.3 billion.  Collectively First Nations are one of the key drivers of Manitoba's economy.

Grand Chief Daniels is focused on improving the quality of life for the Anishnaabe and Dakota Nations through key initiatives from the redevelopment of the historic Hudson's Bay Building in downtown Winnipeg to transforming the way southern First Nations experience health care through health transformation and designing and building a community care model consistent with the evolution of the child welfare system as envisioned by southern First Nations. Under Grand Chief Daniels leadership SCO has grown to six program areas, and in addition to Health Transformation and Child and Family Services, SCO serves the community in the areas of Justice and Rights, the Environment, Nation Rebuilding, and Service Delivery which consists of the Status Card Registry Office, Mobile Crisis Response Team, Jordan's Principle Program, NIHB Navigator, Harm Reduction, and other units.  

Grand Chief Daniels believes strongly that the youth voice must be heard, and so with the support of the Grand Chief and southern Chiefs, SCO created a strong Youth Council. SCO also holds an annual golf tournament that has established student scholarships with Indspire, the Winnipeg Foundation, and Brandon University, and is creating endowed scholarships at all post secondary institutions in Manitoba. 

Grand Chief Daniels has served on boards and councils at the local, regional, and national levels. In 2012, Grand Chief Daniels became a key organizer of the Idle No More movement.