Indian Residential Schools Help Line
An Indian Residential Schools Help Line 1-866-925-4419 is available 24 hours a day for anyone experiencing pain or distress as a result of their residential school experience.
**More information on Indian Residential School healing programs are at the bottom of this page.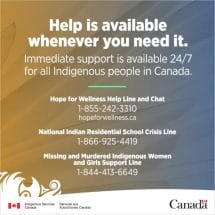 The First National Day for Truth and Reconciliation
The Southern Chiefs' Organization (SCO) launched a month of reflection, commemoration, and solidarity in September of 2021, as we honour those who survived the Indian Residential School system and the children who did not make it home.
September has been a traumatic month for First Nation people, because it was the month the children were stolen from our communities. This September, and for the next 30 days and every day after, I call on all who now share this land to learn everything you can about this dark period in Canada's history, so that we can properly honour Survivors and remember the innocent lives that were lost because of it.

SCO Grand Chief Jerry Daniels
On September 30, 2021, for the first time the federal government designated a National Day for Truth and Reconciliation, honouring Call to Action #80 of the Truth and Reconciliation Commission of Canada. That announcement came in the wake of the discovery of thousands of unmarked graves at the former sites of residential schools across the country, including 14 residential schools in Manitoba.
SCO wants all Canadians to use the month of September to honour Survivors, their families and communities, recognize the tragic legacy of Indian Residential Schools, and demand that our federal and provincial Treaty partners find ways to repair the damage done to First Nation people and communities.
SCO also wants to acknowledge the Indian Residential School healing programs in Manitoba and the many initiatives that are helping survivors and their families cope with the intergenerational trauma.
We are thankful for the commitment from Communities for creating safe spaces of peace, such as Birdtail Sioux Dakota First Nation who built their Peace Gardens to honour Residential School Survivors and those who did not make it home.
On September 1, 2021, leading up to the National Day for Truth and Reconciliation, SCO launched an Orange Heart Awareness campaign, including billboards and bus boards and transit shelters in Winnipeg and Brandon, and billboards in Portage la Prairie, Dauphin, Minnedosa, and Winkler.
Anytime there's a public announcement to do with residential schools, it opens up a lot of wounds that have been trying to heal. But at the same time, it's very important for the rest of the country to know the truth about the historical traumas and pain that Indigenous people have undergone.

M

artina Fisher, IRS Survivor, Bloodvein First Nation.
Orange Shirt Day – #EveryChildMatters
Every year on September 30th, we come together in the spirit of reconciliation to honour residential school Survivors and the children who did not make it home. Orange Shirt Day was created to commemorate the residential school experience, to witness and honour the healing journey of the survivors and their families, and to remember the children who died.
The symbol of the orange shirt was inspired by IRS Survivor Phyllis Webstad. She was sent to residential school in BC when she was just six years old. On her first day of school, she proudly wore a bright orange shirt that she had chosen herself. But when she arrived, her shirt was taken from her, never to be returned. Now, every September 30 we honour Phyllis and all Survivors by wearing an orange shirt.
Orange Shirt Day provides us the opportunity to raise awareness and have honest and meaningful discussions about the intergenerational effects of the Indian residential school system.
Indian Residential Schools
The Indian residential school system represents one of the darkest moments in our shared history. A network of boarding schools that were in reality more like child labour camps, they were established by the Canadian government starting in 1831 and administered over the next 165 years by Roman Catholic, Anglican, United and Methodist and other Christian denominations. The Indian residential school system sought to 'kill the Indian in the child' and assimilate First Nation children by forcibly removing them from their families, communities, and cultures.
National Centre for Truth and Reconciliation IRS Interactive Map
September was referred to as 'the crying month' by many, as it was the month that children were taken from their families and communities. It is estimated that at least 150,000 First Nation children were forcibly removed from their families and sent to residential schools, starting in the late 1800s and lasting up until 1996. In Manitoba, there were 14 residential schools operating from 1889 until 1975: Assiniboia (Winnipeg); Birtle; Brandon; Churchill Vocational Centre; Cross Lake; Dauphin (McKay); Elkhorn (Washakada); Fort Alexander (Pine Falls); Guy Hill (Clearwater, The Pas, formerly Sturgeon Landing, SK); Norway House United Church; Notre Dame Hostel (Norway House Roman Catholic, Jack River Hostel, replaced Jack River Annex at Cross Lake); Pine Creek (Camperville); Portage La Prairie; and Sandy Bay (Marius).
Students faced harsh discipline and physical, emotional and sexual abuse at the schools. Thousands did not make it home, dying of disease, starvation and abuse, or after trying to escape to make the long journey back to their families.
Truth and Reconciliation Commission of Canada
The Truth and Reconciliation Commission of Canada (TRC) was created as part of the settlement between Residential Schools Survivors, the Assembly of First Nations, Inuit representatives and the parties responsible for creation and operation of the schools: the federal government and the church bodies.
The TRC's mandate was to inform all Canadians about what happened in residential schools. The TRC documented the truth of Survivors, their families, communities, and anyone personally affected by the residential school experience. This included First Nations, Inuit and Métis former residential school students, their families, communities, the churches, former school employees, government officials and other Canadians.
National Centre for Truth and Reconciliation
The National Centre for Truth and Reconciliation (NCTR) is a place of learning located at the University of Manitoba campus in Winnipeg. It houses the truths spoken by Residential School Survivors, families and their communities for the purpose of informing future projects on reconciliation, honouring the past to do better for the future.
The NCTR educates Canadians on the profound injustices inflicted on First Nations, Inuit, and the Métis Nation by the forced removal of children to attend residential schools and the widespread abuse suffered in those schools. The goal is to honour Survivors and to foster reconciliation and healing on the foundation of truth telling. The NCTR was gifted the spirit's name Bezhig Miigwan which, in Anishinaabemowin, the language of the Anishinaabe people, means "one feather." The name's a reminder that every Survivor needs to be shown the same respect and attention that an eagle feather deserves.
The National Centre for Truth and Reconciliation can also connect IRS Survivors with their School Records. You can email them at nctr@umanitoba.ca.
The NCTR has resources on Orange Shirt Day, its significance and they have an online shop where you can purchase the "Calls to Action" booklet, which is a pocket-sized booklet containing all of the Truth and Reconciliation Commission's 94 Calls to Action.
The National Student Memorial Register
The National Student Memorial Register was created to forever remember and honour the children who never returned home from residential schools. The development of this memorial register, and the print form of the memorial, is the result of work by countless people and the advice, guidance and blessings from Survivors, Elders and Knowledge Keepers.
The memorial remembers, honours and acknowledges those children who died while attending a residential school in Canada. This registry represents the first time the names of children that never returned from the schools are commemorated and made available on a national basis in Canada. In recognizing these children, we recognize the pain inflicted on families and communities.
We honour and remember the children taken and the parents left behind. We recognize that every child matters. We mourn the lives lost.
Every Child Matters: Education Through Reconciliation
Canada's History and the National Centre for Truth and Reconciliation are pleased to share the digital edition of the publication Every Child Matters: Reconciliation Through Education and corresponding educational materials. These are designed to support teachers and students in their learning journey. The activities are intended to encourage student inquiry and investigation, while also supporting action-based learning. Each lesson is based on one of the seven teachings, reminding all of us that love, truth, wisdom, humility, courage, respect, and honesty truly matter.
You can explore their learning activities or download a PDF of the entire Educator's Guide.
Supports for Survivors
Individuals, families, and communities are still working to overcome the immense and traumatic effects of the Indian residential schools, including the intergenerational impact. There are supports available for IRS Survivors and their families.
SCO supports our regions IRS Health Support Programs as an important and life saving resource for our First Nations communities. If at any time you feel overwhelmed please do not hesitate to reach out.
IRS Resolution Health Support Program
The Indian Residential School Resolution Health Support Program (IRS RHSP) was created as a result of the hard fought Indian Residential Schools Settlement Agreement. Its purpose is to provide former students and their families with cultural, emotional, and mental health counselling services in response to the traumas they experienced in residential schools.
The IRS RHSP healing programs in Manitoba are trusted and well utilized, and in an average year the programs serve more than 40,000 Survivors and their family members.
To connect with Resolution Health Supports in Manitoba you can call their regional help line: 1-866-818-3505
For more information on the IRS RHSP, read the Assembly of First Nations' IRS Resolution Health Support Program Continuation Report (PDF).
Residential School Day Scholars Settlement
Day Scholars (Survivor Class Members) are those who attended a Residential School as a student during the day but did not sleep there overnight. Descendant Class Members are the children, by birth or adoption, of Day Scholars.
The Honourable Madam Justice McDonald of the Federal Court has approved a settlement agreement for Residential Schools Day Scholar Survivors and Descendants.
This Settlement is for the loss of language and culture, and psychological harms that Day Scholars Survivors and Descendants endured as a result of their experiences in Residential Schools. Eligible Survivors and Descendants will receive a $10,000 Day Scholar Compensation Payment which will support healing, wellness, education, language, culture, heritage, and commemoration activities for the benefit of Day Scholar Survivor and Descendant Class Members.
To be eligible, you must have attended one of the Residential Schools that could have had Day Scholars. Click here to view the full list of eligible Residential Schools.
For more information, visit the Justice for Day Scholars website.
Healing & Wellness Centres
There are six healing centres in southern Manitoba that offer support and services for IRS Survivors and their families: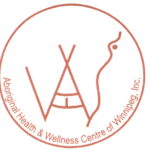 Southeast Resource Development Council Corporation (SERDC)
2nd Floor -360 Broadway
Winnipeg, Manitoba, R3C 0T6
Phone: (204) 956-7500
Fax: (204) 943-0374 or (204) 956-7382
SERDC ensures that eligible Former IRS Students and their family have access to mental wellness support services. The program also serves to ensure that eligible Former IRS Students can safely address a broad spectrum of mental wellness issues related to disclosure of their IRS experiences.
Anish Corporation
110-200 Alpine Way,
Swan Lake FN, Headingley, MB R4H 1C8
Phone: 204-334-9395
Fax: 204-336-0568
Toll Free: 1-866-640-5441
Email: admin@anish.ca
Delivers culturally appropriate health & wellness related programs and services to primarily Indigenous people regardless of residence, sex, gender, and sexual orientation. Our work includes advancing gender equality for Indigenous womxn in Manitoba. ​
Wa-Say Healing Centre
Unit 226 – 388 Donald Street,
Winnipeg, MB R3B 2J4
Phone: (204) 774-6484
Wa-Say Healing Centre primarily (but, not solely) assists former Indian Residential Schools (IRS) students and their families in accessing appropriate levels of emotional health and wellness support services.1:1 counselling, sharing circles, traditional teachings, ceremonies, body work, arts and crafts. o May be a short waitlist; using virtual and in person appointments, depending on pandemic restrictions.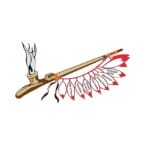 West Region Tribal Health Services (WRTHS)
Toll Free: 1-866-385-9400
317 Main St. North Unit 16 – 2nd Floor
Dauphin, MB R7A 1C5
The West Region Treaty 2 & 4 Health Services IRS-RHSP provides emotional and cultural support and services including health and wellness related programs to former Indian Residential School Survivors and/or Families whom reside on and off reserve.
Other Healing Supports in Southern Manitoba
WRHA Indigenous Health – Traditional Wellness Clinic
204-940-8880 | connectme@wrha.mb.ca
Call WRHA Indigenous Health – Centralized Services at 204-940-8880 or 1-877-940-8880, or fax 204-943-1728, https://www.wrha.mb.ca/ and go to Indigenous Health
Traditional Healer provides access to traditional medicines and ceremonies for people in hospital and in community. Operates 2 days a month out of HSC; using virtual and in person appointments, depending on pandemic restrictions.
Brandon Friendship Centre – Aboriginal healing and Wellness
(204) 726-8791 | bfc_wellness2@wcgwave.ca
WINNIPEG, MB – Aboriginal Healing & Wellness is a counselling and wellness centre that utilizes Indigenous healing ways and mental health practices within its services and programs. The purpose of the service is to assist individuals on the path of healing and wellness. We believe in using the head, heart, hands, and spirit to guide individuals on their healing journey. The goal of the service is to enhance the physical, mental, emotional, and spiritual well-being of individuals through holistic healing.
Indigenous Women's Healing Centre (IWHC)
(204) 989-8240 | rswnwt1@iwhc.ca
WINNIPEG, MB – Since 1979, the Indigenous Women's Healing Centre (IWHC), formerly known as Native Women's Transition Centre Inc. (NWTC) has worked to support and strengthen Aboriginal women and mothers on their journey of healing and recovery from family violence, addictions, intergenerational issues and institutionalization.
Since opening our doors, the Indigenous Women's Healing Centre has offered a safe place for over 20,000 Indigenous women and their children. During their residency, women are encouraged to return to their cultural roots to meet life's challenges, build on personal gifts and strengths and undergo healing and transformation by learning together as women.