Reconciliation in Action.

A Bold Vision for a Better Future.
SCO's Wehwehneh Bahgahkinahgohn Project Reimagines Iconic Hudson's Bay Heritage Building After HBC Governor Makes Historic Gift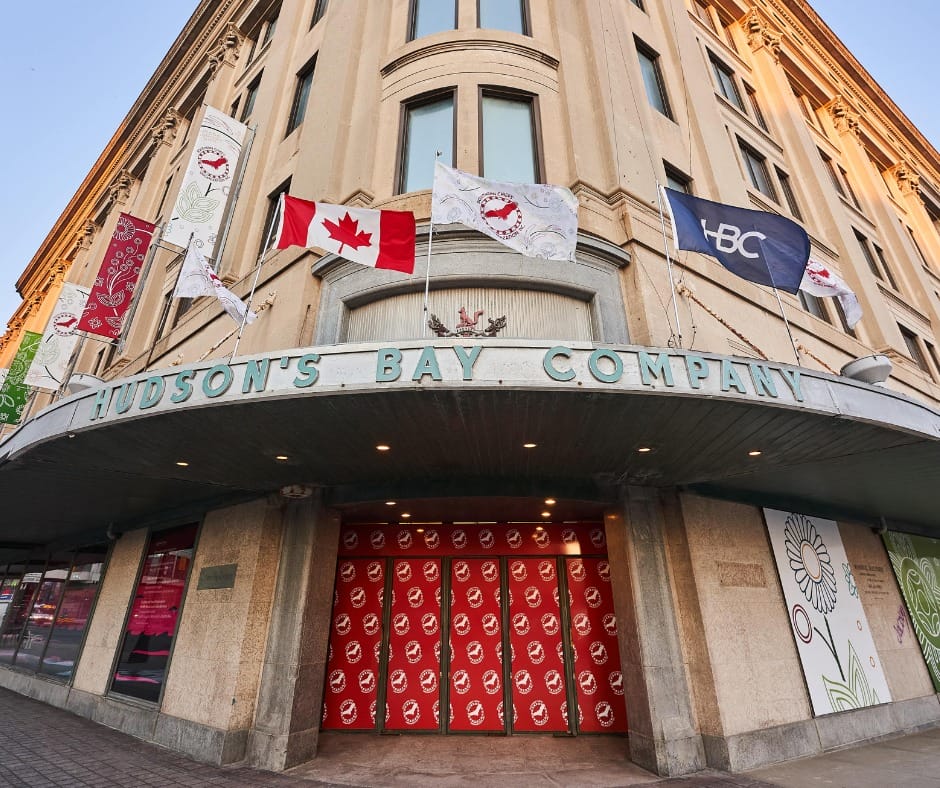 A Bold Vision for a New Future
The Southern Chiefs' Organization (SCO) is proud to announce its project to transform the iconic Hudson's Bay Company (HBC) heritage building in downtown Winnipeg. Working closely with HBC and our federal and provincial Treaty partners, SCO has developed a visionary plan that will turn the building into a space for economic and social reconciliation.
The multi-million dollar project will create social and economic opportunity, revitalizing the HBC building while preserving its important heritage and helping to revive Winnipeg's downtown core.
Read more about the SCO HBC Building Project here.
MMIWG2S+ Campaign
On October 4, the National Day of Action for MMIWG2S+, SCO launched an awareness campaign to draw attention to the ongoing tragedy of Missing and Murdered Indigenous Women, Girls and Two Spirited Peoples, in what is now known as Canada.
In response to community requests, Calls for Justice booklets, posters, vigil candles and other items will be distributed throughout the month of October.
To pick up your Calls for Justice booklets, posters, or candles, stop by the SCO Winnipeg Office at 1572 Dublin Avenue during office hours. Monday – Friday 8:30am – 12:00pm and 1:00pm – 4:30pm.
Survivors Survey to Guide Priorities
SCO is asking Survivors and intergenerational Survivors of the residential and day school system for their guidance and priorities.
The short survey is open to all southern First Nation citizens and asks how to best achieve education and awareness, healing, and accountability, and about the importance of tools such as research, policy, and legislation. The survey also asks how to best honour the children who did not return home from residential schools. The responses will be analyzed and compiled into a report that will guide the direction of SCO.
To take the survey, please click here.
Grand Chief
Jerry Daniels
Jerry Daniels is Grand Chief of the Southern Chiefs' Organization (SCO), representing 34 Anishnaabe and Dakota communities in southern Manitoba. In January of 2020, he was acclaimed for a second term, the first time a Grand Chief has run unopposed in SCO's history.