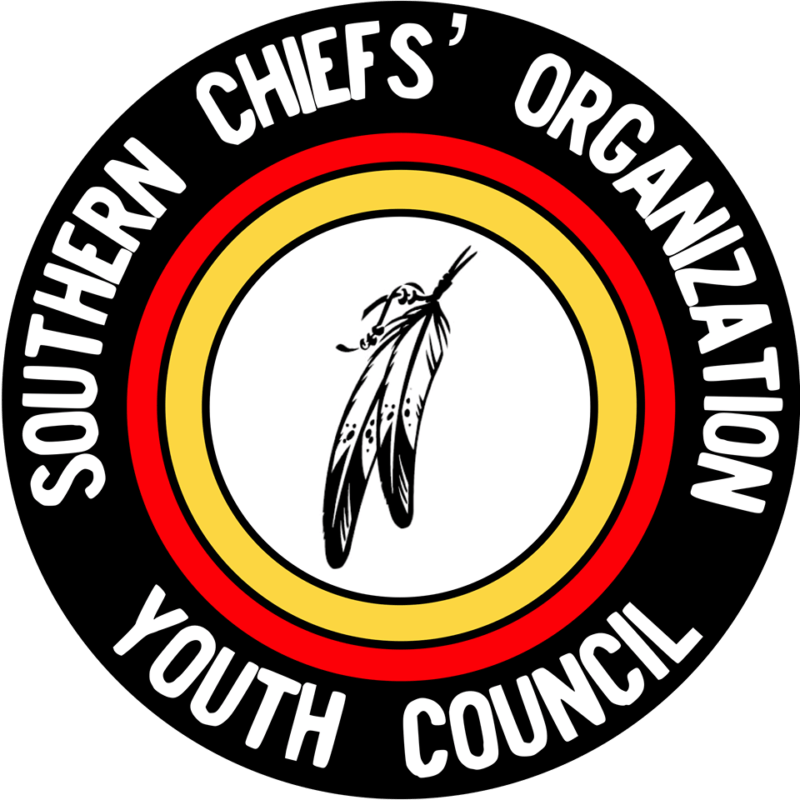 The vision of the Southern Chiefs' Organization Youth Council is to strengthen youth voices, by empowering and advocating for youth on the basis of culture, equality, and independence for the benefit of future generations to come.
The SCO Youth Council was established in March 2018 and membership in the Youth Council consists of representation from each of the following Tribal Councils:
Dakota Ojibway Tribal Council
Interlake Reserve Tribal Council
Southeast Resource Development Council Corp.
West Region Tribal Council
Independent First Nations members of the Southern Chiefs' Organization
Two Youth Chiefs
The two major pillars of the Youth Council are generating awareness around the protection and preservation of water, and strengthening their internal and external governance through professional development and relationship building.
Water
The Youth Council represents young people from across Anishinaabe and Dakota Territory in Manitoba who are all impacted by the treatment and neglect of water. Some of their communities have been devastated by flooding, boil water advisories, decreasing fish populations, and increasing algae blooms that are damaging Lake Winnipeg.
Around the world young people are leading the way in terms of advocacy for climate change and water protection, and here in southern Manitoba, the Youth Council have been holding educational gatherings to involve more Anishinaabe and Dakota youth in conversations and strategies to protect and improve the water. The Council is also in the development stages of creating a campaign to raise awareness about the condition of water in our communities, and to share skill-building on ways to test quality and safety.
Governance
An important part of being a leader is learning how to work well with others and developing skills to better serve in your role. Grand Chief Jerry Daniels empowered the southern Anishinaabe and Dakota youth voice by ensuring the Youth Chiefs have a vote at the SCO table, like all other chiefs in the south. This is a rare situation that does not exist anywhere else on Turtle Island.
Youth Council representatives attend conferences and sessions that bring together young Indigenous leaders from around the world, from the Assembly of First Nations, to the United Nations, to SCO Chiefs' summits and events, the Council is active locally, nationally, and internationally. The Council works with coalition partners towards common goals and co-hosting of events, and these relationships are important in the growth of the Council, and individual Council members.
Through the passing of resolutions and creation of terms of reference, Youth Council representatives have put in place a structure of support, as well as increased stability and training for the next generation of leaders that will come after them. They have also agreed to make themselves available as mentors over a transitional period to help incoming representatives.
Keep updated by following us on other Social Media platforms:
Meet the Youth Council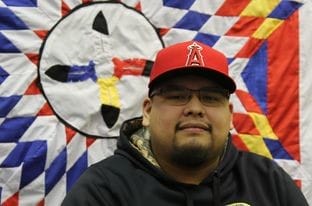 Youth Chief Carson Robinson is from the Sagkeeng Anicinabe Nation. Carson was born in 1995 to parents Bernalda and Melvin Robinson. Since adolescence, Carson has been fortunate to have learned great amounts of wisdom from the elders, leaders and knowledge keepers from around Turtle Island. This wisdom has guided the many initiatives and projects Carson has been a part of. In his spare time, he is a powwow and ceremony singer for many different ceremonies and powwows around North America. He is also enrolled at the University of Manitoba currently working on completing a major in Native Studies. His plan is to attain his Bachelor of Education to teach in his community through the after-degree program. He is proud to hold the position of Youth Chief of the Southern Chiefs Organization Youth Council and looks forward to voicing the opinions and advocating for the Youth from the southern region of Manitoba.
Diandre Thomas-Hart; a proud Cree-Ojibway woman from Winnipeg, MB was raised within the urban inner-city of Winnipeg's north end neighborhood. Currently a contract worker and facilitator in training for the Indigenous Leadership Development Institute Inc., Diandre is also the youngest member of the City of Winnipeg's Mayor's Indigenous Advisory Circle since it's creation in 2016, and also a board member and secretary at the Urban Indigenous Theatre Company (dissolved) and a graduate (2018) of the National Screen Institute's CBC New Indigenous Voices program because of her passion for community, film and theatre. Recently, (2020) became a new mother and aims to reclaim cultural identity within her new family.
Excited to take on any endeavor that promotes cultural reclamation and leadership, she hopes to uplift the youth voice in her new role for SCO's Youth Council.
"Diandre has had all the socio-economic determinants and barriers that every young Indigenous women face: family break-up, poverty, inadequate housing, family history of abuse, addiction, violence, peer pressure and has always decided never to allow any of these barriers to defeat her." – Randy Way, nominator for the Future Leaders of Manitoba award 2017

ᑭᓇᓈᐢᑯᒥᑎᐣ, kinana'skomitin, thank you
Diandre Thomas-Hart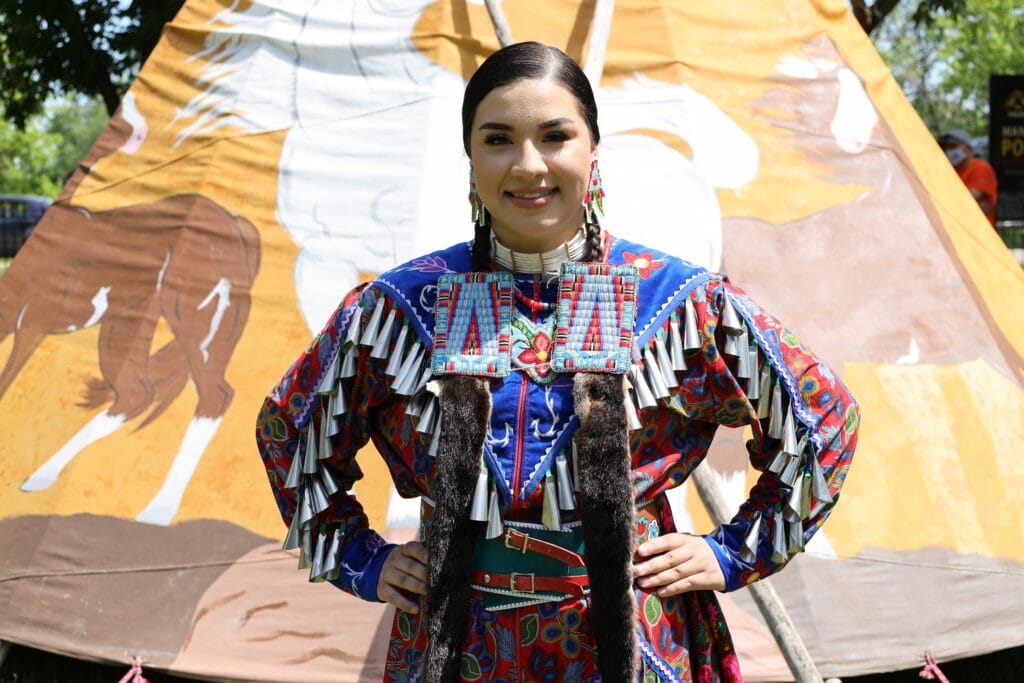 EMILIE MCKINNEY, DOTC Representative
Emilie McKinney is from Swan Lake First Nation. She is the Founder of Anishinaabe Bimishimo Corporation, the True Authentic Jingle Cone Manufacturing business around the Globe that Emilie founded when she was 16 years old. She is also the Economic Development Officer of Treaty One Development Corporation, Treaty One Nation's Youth Councillor, Host of Neechienomics, Business Commerce Student, and PowWow Dancer. Emilie is a Jingle Dress Fancy Shawl, and Hoop dancer. Emilie has been connected with her culture, ceremonies, and traditions since born.
McKinney's ongoing Goal is to bring down the poverty rates of First Nations by mentoring Youth, educating Communities about inherent and Treaty Rights across Canada, creating business and economic development workshops, leading by example with hosting fundraisers and giving back, and part taking in speaking engagements.
Emilie McKinney has achieved many awards such as the Young Entrepreneur of the Year Award by Start-Up Canada, Spirit of Growth Award by IANE, Dragon's Quest Business Pitch Finalist, and Top 100 most fascinating Manitobans in 2018 and 2020.
Emilie is honoured to have accepted her role as DOTC representative of the SCO Youth Council and is looking forward to advocating and creating opportunities for Youth from the southern region of Manitoba.
PETER TRAVERSE, IRTC Representative
Aniin/Boozhoo, Peter Traverse is a member of the Kinonjeoshtegon First Nation (Jackhead). Currently, he is in the Program for the Education of Native Teachers (PENT) at Brandon University where he will obtain his Bachelor of Education degree. Peter is 27 years old and the son of Bill and Sonia Traverse. Peter looks forward to working and building with the SCO Youth Council as the representative for IRTC.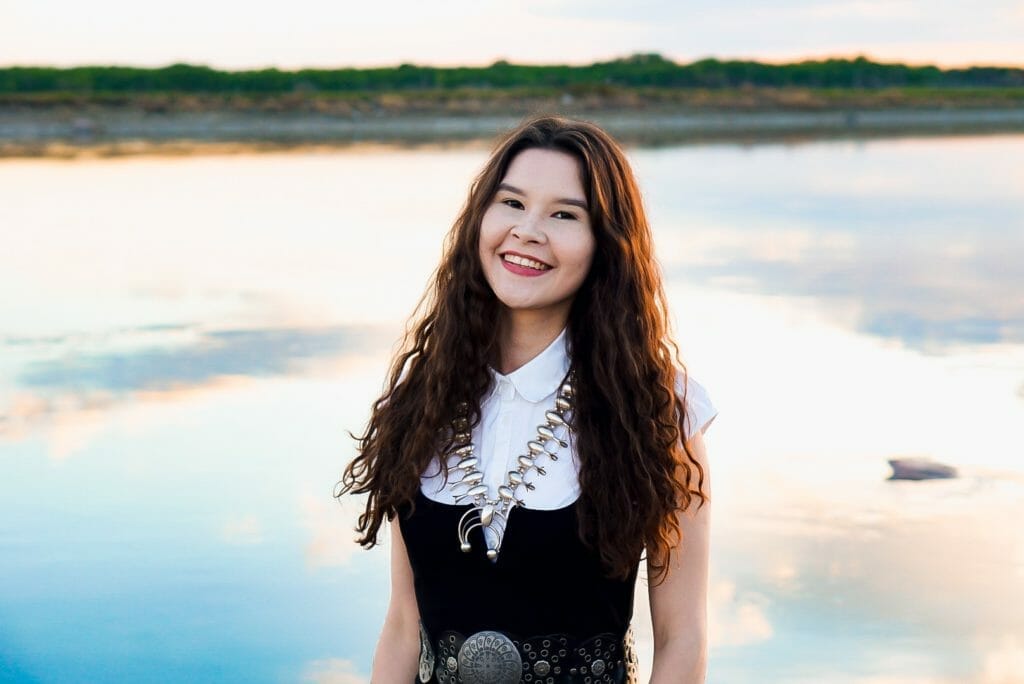 SIENNA GOULD, IRTC Representative
Aniin Boozhoo ndenawaymaginug, ndanishinabewinikazowin Kiigamashidmigizi Ikwe, Sienna Gould ndiznikaz zhaaganaashiimong. Sulvie niingozith! Sheri niinmama, Derrick Gould noonth. Makwa nindoondem. Nishtana shi nithwi dithibiboonay. Pinaymootang ndoonjii. U of W ninkikinoo'amaagoo. Niminwendaan kikinoo'amaagoyaan chi-nitaa-anishinaabemowin.
Greetings my relatives, Kiigamashidmigizi Ikwe is my name in Anishinaabe. Sienna Gould is what I am called in english. Sulvie's my son! Sheri is my mother, Derrick Gould is my father. I am from the bear clan. I am 22 years old. Pinaymootang is where I am from. U of W is where I go to school. I enjoy being taught how to speak Anishinaabemowin. I am currently studying how to teach indigenous languages for Anishinaabemowin and Ininimowin. My goal is to continue my studies and become a kikinoomaagikwe (teacher). I have learned Manitobas dialects are one of the least documented dialects. My vision, I would like for us to be able to implement the language with everything that we do, in order to revitalize the language. Whether that may be within the education system, as an academic credit; and immersion classes outside of schools. With advocating for our educators we will be able to provide resources for our children and learners. Thank you for this opportunity to be apart of SCO's youth council, representing IRTC's communities. Mii'iih, Kichi miigwetch, ekosi, pizindawiyeg kinaawayaa. (That is all, thank you for listening)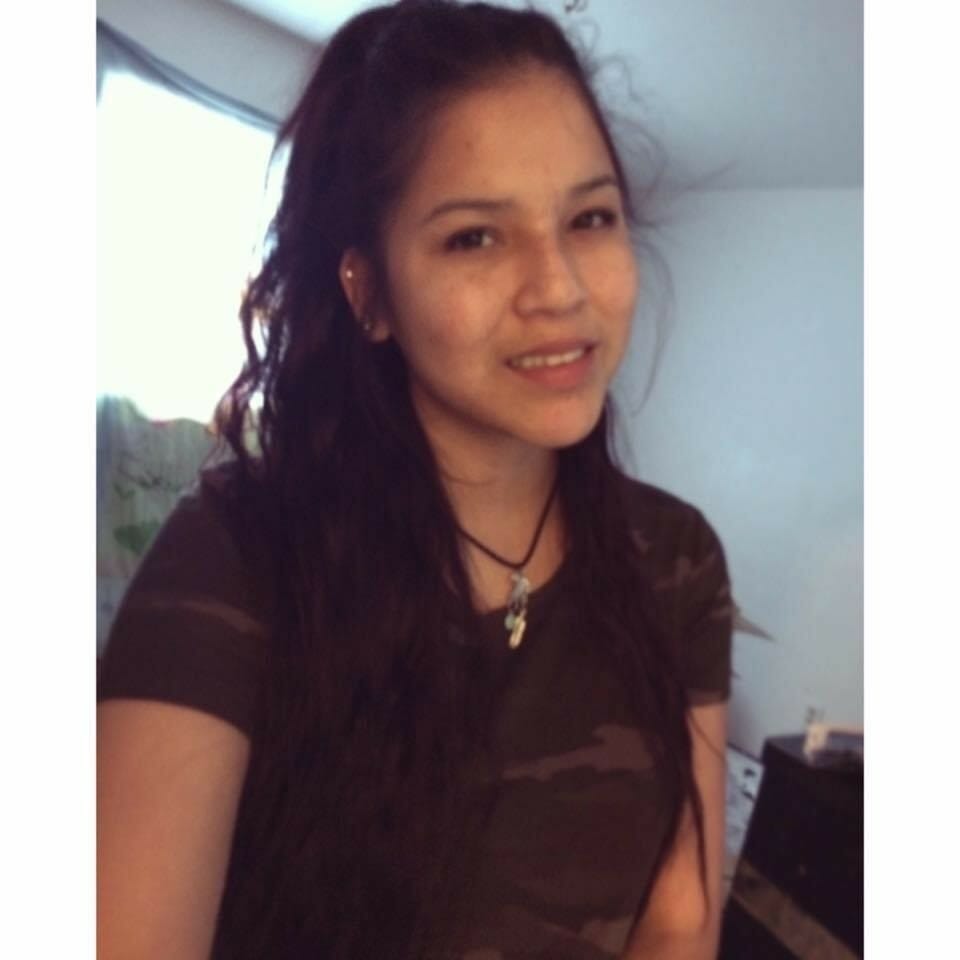 RHEA BIRD-COURCHENE, SERDC Representative
Rhea Bird-Courchene is Anishnaabe from Black River First Nation. Rhea grew up not really knowing First Nations culture or traditions but that hasn't stopped her from trying to better educate and understand herself and what it means to be Anishnaabe.
Rhea took 1 year of Fine Arts at the University of Manitoba, she loves being creative and coming up with new and different ideas. She loves to learn, grow, and educate herself in any way she can. Rhea is currently working as administrative assistant with Jordan's Principle.
She is also taking online programs to help her with mental health and wellness, which is very important to her.
Rhea Bird-Courchene is super excited and honoured to be apart of the Youth Council.
TYRA FOUNTAIN, INDEPENDENT Representative
Tyra Fountain, 28 years, is a proud citizen of Sagkeeng Anicinabe First Nation and mother to a beautiful 6-year-old daughter in Winnipeg.Tyra is currently enrolled in the University of Manitoba's Bachelor of Arts program, Majoring in Sociology with a Minor in Native Studies.
Some of Tyra's voluntary work includes her time in university at various Indigenous-led events; with Big Brothers/Big Sisters of Winnipeg, where she mentored youth and served as a positive role model; and in visiting various First Nation communities to mentor youth to become inspired and have confidence in themselves through make-up and modeling activities.
Tyra is honoured to become a part of the Youth council as the Independent First Nations Representative and looks forward to working with the SCO Youth Council and brainstorming ways to inspire youth from our southern First Nations.