Counselling and crisis support is available to Day School Survivors 24 hours a day, 7 days a week through the Hope for Wellness Hotline at 1-855-242-3310 or online at www.hopeforwellness.ca. Counselling is available in English, French, Cree, Ojibway and Inuktitut, on request.
Indian Day Schools
The Canadian government and the Roman Catholic, Anglican, United, and Presbyterian churches operated nearly 700 Indian Day Schools across Canada, with more than 100 operating in Manitoba. Indian Day Schools operated for over a century, from the 1860s to 1990s. The purpose of the day schools was to assimilate First Nation children and erase language and culture. Children who attended the schools endured verbal, physical, and sexual abuse.
Survivors Survey to Guide Priorities
Survivors and intergenerational Survivors of residential and day schools asked for input
The Southern Chiefs' Organization (SCO) has launched a survey asking Survivors and intergenerational Survivors of the residential and day school system for their guidance and priorities.
It is of utmost importance that we listen to the voices of Anishinaabe and Dakota Survivors and intergenerational Survivors as we plan our next steps. We want to ensure that we are aligning our actions with the very real and timely needs of our citizens.

Grand Chief Jerry Daniels
The short survey is open to all southern First Nation citizens and asks how to best achieve education and awareness, healing, and accountability, and about the importance of tools such as research, policy, and legislation. The survey also asks how to best honour the children who did not return home from residential schools. The responses will be analyzed and compiled into a report that will guide the direction of SCO.
To take the survey, please click here: https://www.surveymonkey.com/r/SCO-survivors-Survey
The survey will run for six weeks ending on October 27, 2022.
Federal Indian Day School Class Action
In 2009, Garry McLean from Dog Creek Lake Manitoba First Nation, started a legal action regarding the forced attendance of Indigenous children at Indian Day Schools across Canada. This national Class Action was the first of its kind and sought compensation for the damages and abuses suffered by all Indian Day School students who were forced to attend Indian Day Schools and were excluded from the Indian Residential Schools Settlement Agreement.
Class Members can now apply for an extension until January 13, 2023, by submitting an Extension Request Form. It is recommended you submit your Claim Form together with your Extension Request Form, but Class Members may seek an extension prior to submitting their Claim Form. Find out if you are eligible for compensation and how you can submit a claim.
This may be an important step in your healing journey. For more information: https://indiandayschools.com/en/
If you need assistance with your forms, please contact the SCO Survivors Healing Supports Program at 204-946-1869, toll-free 1-866-876-9701or by email survivorshealing@scoinc.mb.ca.
Indian Day School Map
An estimated 200,000 Indigenous children were forced to attend Indian Day Schools that operated on First Nations all across what is now known as Canada.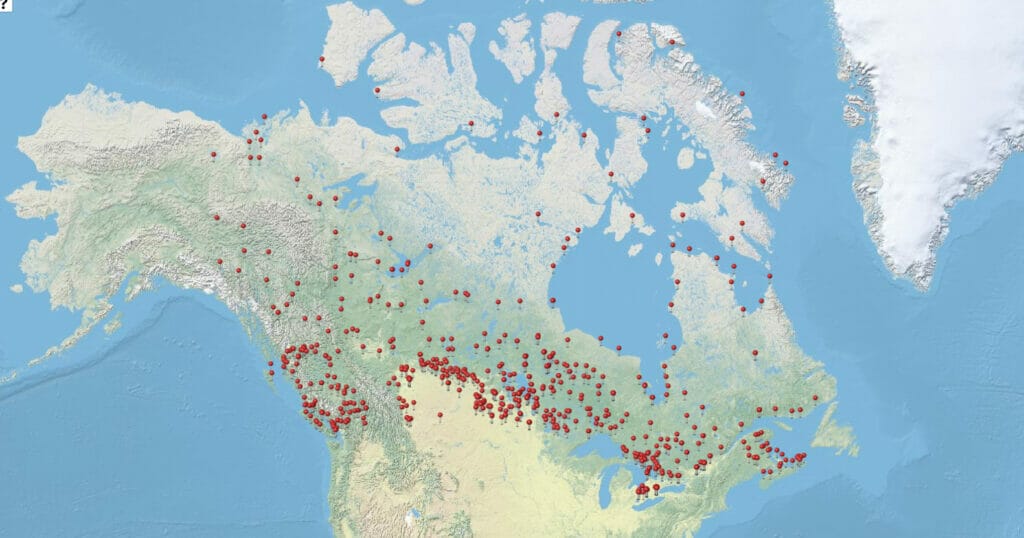 To view this interactive map, visit https://www.indiandayschools.org/
SCO Survivors Healing Supports Program
SCO recently launched a Survivors Healing Supports Program (SHSP) to support healing for those dealing with ongoing traumas associated with Indian Residential Schools and Indian Day Schools, the Sixties Scoop and child welfare system, and the issue of missing and murdered Indigenous women, girls, and gender diverse people.
The SHSP has liaisons ready to assist families, including helping in the coordination of events and gatherings while providing emotional support for Survivors and their families.
Contact survivorshealing@scoinc.mb.ca or call 204-946-1869 or toll-free 1-866-876-9701 during regular office hours.