The Health Transformation Office is located at 1572 Dublin Avenue, Winnipeg, MB R3E 0L4
For General Health Transformation inquiries, please contact health@scoinc.mb.ca
---
Mona Bencharski
Senior Policy Analyst
Mona is Anishnaabekwe/Ukrainian and a member of Minegozhiibe Anishinaabe (Pine Creek First Nation). 
Mona has her Bachelor of Arts (B.A.) Integrated Studies with a major in Political Studies and minor in Indigenous Studies from the University of Manitoba. Mona had worked for several years with the Provincial Government and is skilled in working with Indigenous communities throughout Manitoba, coordinating, negotiating, and implementing Adverse Effect Agreements related to hydroelectric development in the North, Treaty Land Entitlement as well as facilitating Crown-Aboriginal Consultations with Indigenous communities. Mona has also spent time working with the Federal Government, Indigenous Organizations, and Indigenous communities. Mona is a detailed-oriented person that has extensive experience in a diverse range of policy areas and is very passionate about working with Indigenous communities.
Contact Mona at mona.bencharski@scoinc.mb.ca
Matthew Handscombe
Information Governance Coordinator
Matthew is a second-generation immigrant with English, Scottish and Welsh ancestors.
He grew up in Scarborough, Ontario and on the island of Montserrat in the Caribbean. An Information Specialist with degrees from Trent University and the University of Toronto, Matthew has led in academic, government and corporate libraries for over 20 years, the last 16 of which have been in Treaty One territory. Active as an author, playwright, and theatre administrator, he values clear, purposeful communication, learning, accountability, and community.
Contact Matthew at matthew.handscombe@scoinc.mb.ca
Michéal Ellis
Community Health Transformation Liaison Manager
Micheal Ellis is a Sayisi Dene woman.
She grew up in Northern Manitoba and joined the Health Transformation team with the Southern Chiefs' Organization in June 2021 after working in the health field for the last 3 years. Michéal has completed a four-year Bachelor of Science degree in Biochemistry and has acquired over ten years of practical work experience in diverse fields, gaining five years in leadership roles, with an additional four years in administrative positions. Having grown up fishing, camping and hunting outdoors she strongly believes connection to the land is pivotal for health and healing.
Contact Micheal at micheal.ellis@scoinc.mb.ca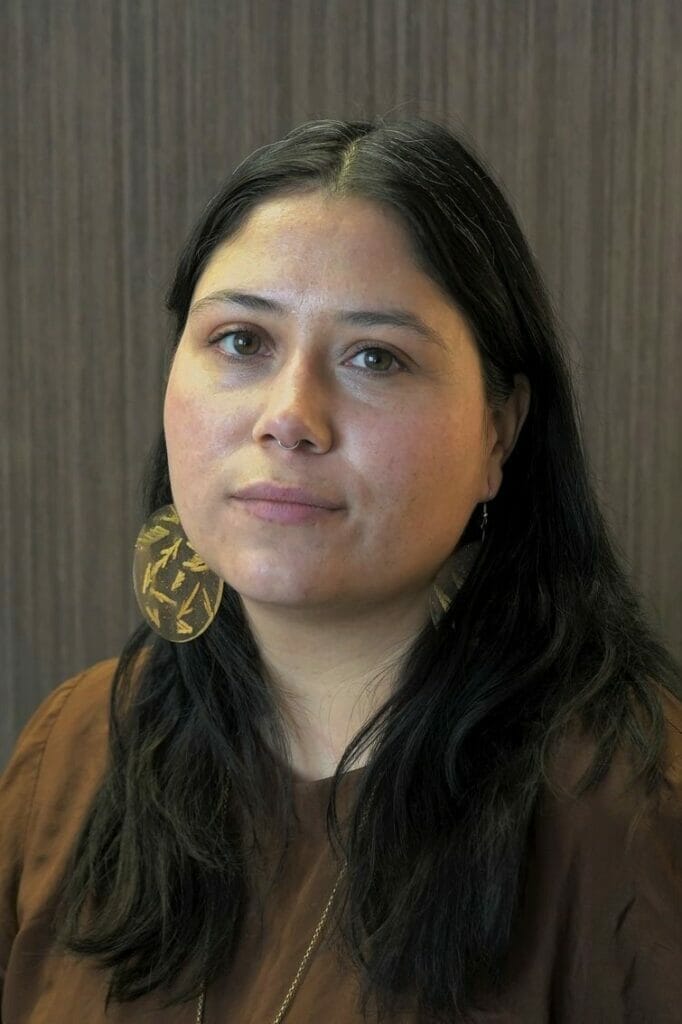 Ashley Henry
Public Health Lead
Ashley is from Roseau River Anishinaabe First Nation.
Ashley Henry has a Master of Public Health from Simon Fraser University and a Bachelor of Science with Honors in Biology and International Development from the University of Winnipeg. She spent a few years working within the research and data portfolio at the BC First Nations Health Authority, eventually transitioning to supporting the Chief Medical Officer's COVID-19 response. Since returning to her home territory, Ashley has been consulting to support First Nations Health Planning and Research for several Nations including the Grassy Narrows First Nation, several Algonquin Nations in Quebec and the Nuu-chah-nulth.
Serge Desrosiers
Public Education and Outreach Specialist
Serge is a proud Métis and French-Canadian who recently worked for the Manitoba Wildland Firefighting program. During that time, he shared stories from people all across the province. He has also worked with communities, helping out with festivals, parades, and the Fire Smart program.
Serge's time in the Fire program inspired him to pursue post-secondary education, and he recently graduated from the University of Winnipeg with a bachelor's degree in Rhetoric and Communications.
Contact Serge at serge.desrosiers@scoinc.mb.ca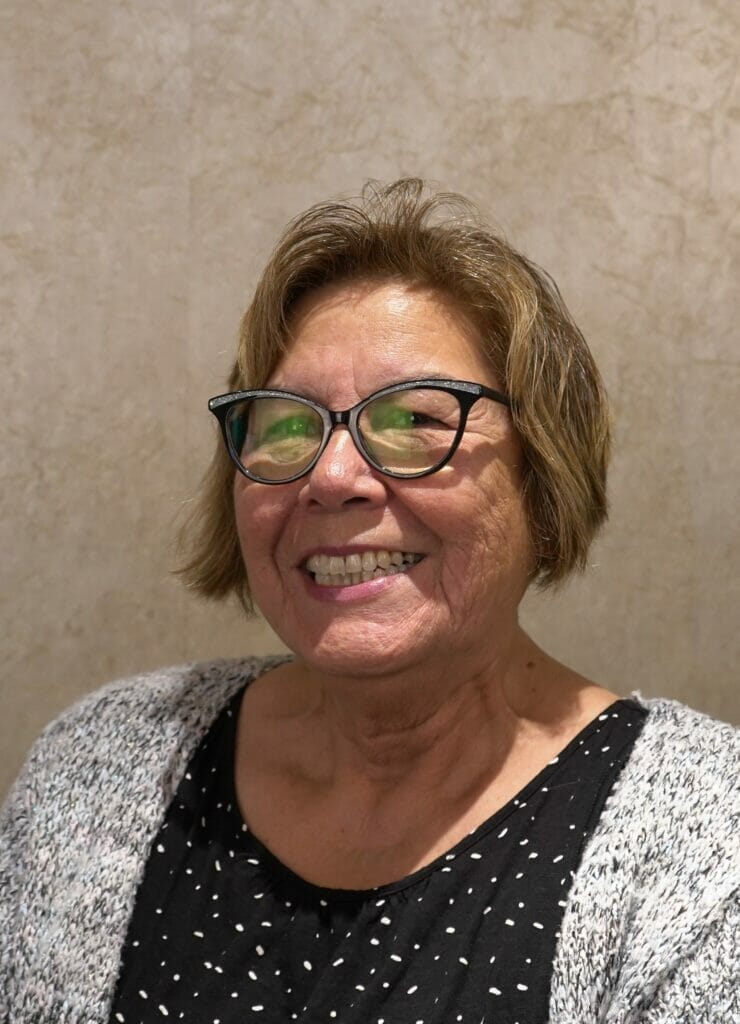 Debbie Blackbird
Regional Navigator Western Region
Debbie Blackbird is from Keeseekoowenin First Nation and is a mother of 2 adult children and a grandmother of 5 grandchildren.
Debbie joined the Health Transformation team in July of 2021 as the Regional Navigator for the Western Region. She has worked in the health field for a number of years in various administrative roles. Debbie enjoys working with the communities in the western area and regularly connecting with new people. She became a certified First Nation Health Manger in 2018 and before her role with Health Transformation, has worked with the NNDAP program in Waywayseecappo First Nation and as a Pandemic Coordinator during the height of the COVID restrictions. Debbie wants a better future of her people in the Health Care system.
Contact Debbie at debbie.blackbird@scoinc.mb.ca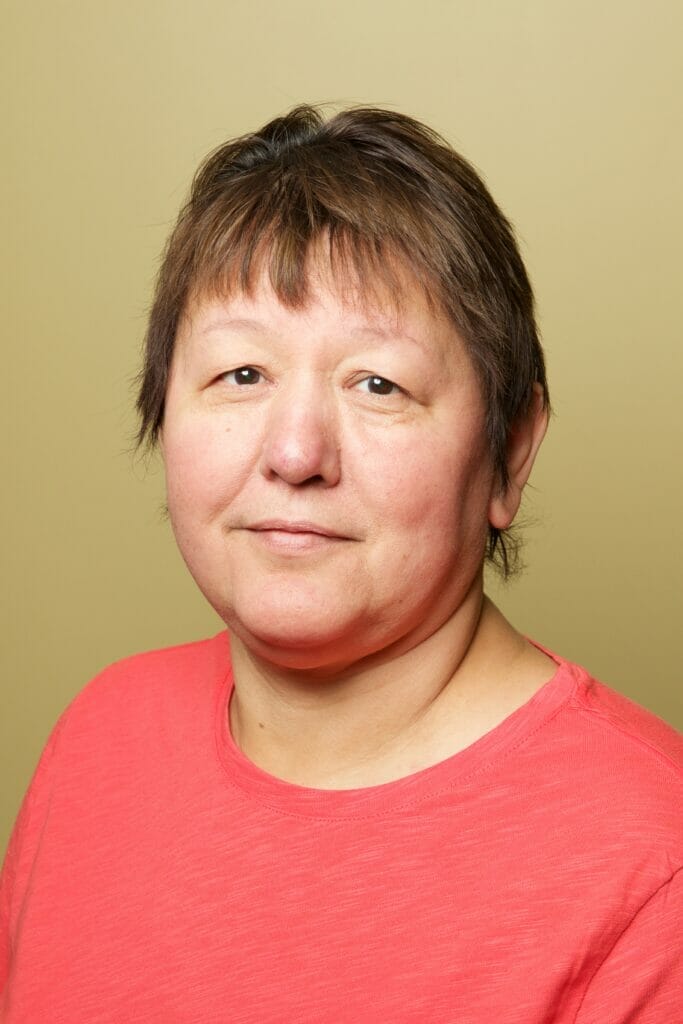 Gertrude Johnson
Regional Navigator Southern Region
Gertrude is a proud Anishinaabe Ojibwe ikwe from Peguis First Nation her spirit name is Waabishki Ma iingan which means white wolf. Gertrude has been married to her husband Timothy for 33 years and
She is the mother to four wonderful children three daughters and a son and four grandchildren one granddaughter and three grandsons who she adores. Gertrude grew up in the town of Selkirk MB until she was 10 years old and then her family moved her to Peguis First Nation. Gertrude attended Brandon University where she obtained her Bachelor of First Nation Aboriginal Counselling degree in 2003. Gertrude has worked in education for 20years and then as a frontline worker and supervisor with Peguis CFS for 5 years. Gertrude spent time working at Marymound Inc for a few years as their Aboriginal Coordinator and then spent a year working for MFNERC. Gertrude joined SCO in August of 2021 her interest in health transformation within the healthcare system is fostered by the desire to see a better healthcare system for Aboriginal First Nation People one that fosters a relationship based on trust, mutual respect, and a recognition of Indigenous rights to self-determination. She wants to see her Indigenous First Nation Aboriginal people have the best there is in Western and Traditional Medicine in the 21 century not 3rd world standards.
Contact Gertrude at gertrude.johnson@scoinc.mb.ca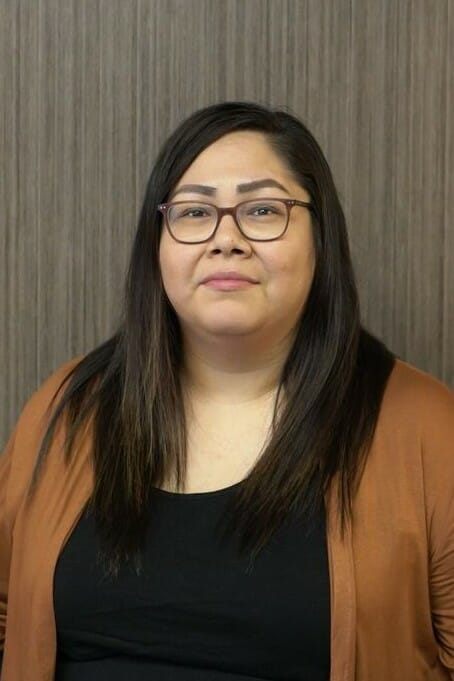 Jessica Pierre
Program Coordinator
Jessica is an Ojibwe ikwe from Roseau River Anishinaabe First Nation.
Currently studying in the Human Resource Management program, she aspires to always grow professionally. She attained her Certified Administrative Assistant (AY3) certificate from Red River College in partnership with Kani Kanichihk Inc. She brings to SCO her wealth of knowledge and general practice of administrative procedures and experience with Finance and Administration day-to-day operations. She has 12 years' work experience in the public sector as well as various Indigenous-led organizations working in health-related areas. Previously she has collaborated with the Patient Advocate Unit with Assembly of Manitoba Chiefs as well as, working with Diabetes Integration Project – Foot Care Program and e-Health from First Nations Health and Social Secretariat of Manitoba.
Contact Jessica at jessica.pierre@scoinc.mb.ca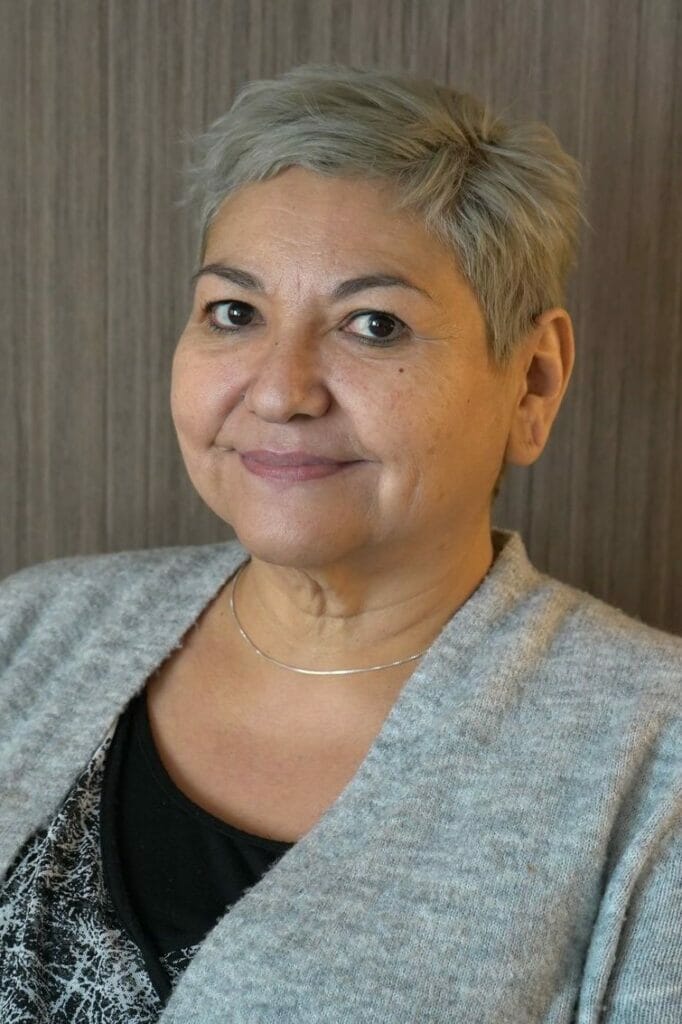 Doris Clark
Administrative Assistant
Doris is from the Hollow Water First Nation.
Doris Clark has joined the team at Health Transformation as the new Administrative Assistant. Doris moved to Manitoba in 1994 from Vancouver Island to be closer to family and parents after they moved here, after their retirement. She previously took an Administrative Assistant program at Malaspina College (Vancouver Island University) in Nanaimo, BC in 1992 and another at Kikinamawin in Winnipeg in 1997. Doris has spent many years in the field of Administrative work and has experiences working at BC Hydro, Ma Mawi Wi Chi Itata Centre, Assembly of Manitoba Chiefs, New Directions for Children, Youth and Adults and Animikii Ozoson CFS.
Contact Doris at doris.clark@scoinc.mb.ca