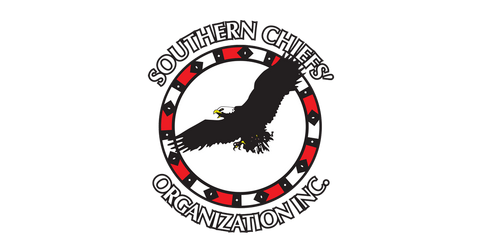 FOR IMMEDIATE RELEASE: June 20, 2020 – ANISHINAABE AND DAKOTA TERRITORY, MB
The Grand Chief of the Southern Chiefs' Organization is standing by NDP Leader Jagmeet Singh for calling out racism and police use of force in Canada while requesting more RCMP accountability. The Grand Chief also commended Canadian Prime Minister Justin Trudeau for supporting Singh.
"We all have a responsibility to call out racism when we see it," said Grand Chief Jerry Daniels. "Canada is not exempt from systemic racism and the unjust use of police force."
In recent weeks, police across Canada have come under scrutiny for their treatment of Indigenous and black communities and peoples. In New Brunswick, the RCMP shot and killed Chantel Moore and Rodney Levi, both First Nation members. Video of the beating of Chief Allan Adam by RCMP in Alberta came to light recently, as did footage of an RCMP officer hitting an Inuk man with the door of his vehicle. In a span of only 10 days in the spring of 2020, Jason Collins, Stewart Kevin Andres, and Eishia Hudson, all Indigenous, were fatally shot by Winnipeg police officers.
"We have seen too many tragic killings of our people," said Grand Chief Daniels. "It's time to stop systemic racism everywhere and within every police force, including the RCMP."
This week, Singh presented a House of Commons motion recognizing the existence of systemic racism in the RCMP. The motion also asked Members of Parliament (MP) to support a review of the RCMP's budget, and to demand the RCMP release all of its use-of-force reports. Bloc MP Alain Therrien was the only one to vote against the bill and Singh called him a racist.
Grand Chief Daniels noted there are questions about RCMP funding, as the budget for the RCMP in Quebec grew by 34 per cent according to the most recent budget breakdown by Statistics Canada. While there are more than 900 RCMP officers in Quebec, the force does little community policing and no municipal policing, and the Sûreté du Québec provides provincial services.
The Southern Chiefs' Organization represents 34 First Nations in what is now called southern Manitoba. SCO is an independent political organization that protects, preserves, promotes, and enhances First Nations peoples' inherent rights, languages, customs, and traditions through the application and implementation of the spirit and intent of the Treaty-making process.
-30-
For Media Inquiries:
Vic Savino, Communications Officer, Southern Chiefs' Organization
Winnipeg Sub-Office: (204) 946-1869 | Email: Vic.Savino@scoinc.mb.ca