Do you recognize this jacket?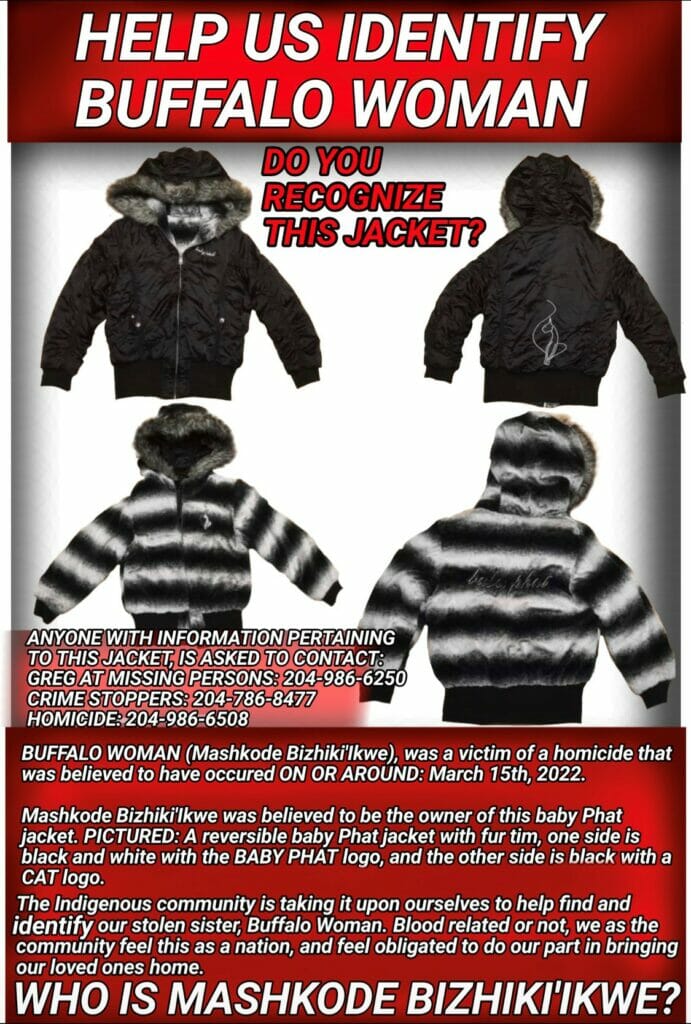 If yes, please contact the Winnipeg Police Homicide Unit at 204-986-6508 or Crime Stoppers at 204-786-TIPS (8477).
The Indigenous community in Winnipeg is increasing efforts to seek out information about a woman who is referred to as Buffalo Woman – Mashkode Bizhiki'ikwe. She is believed to have been killed on or about March 15, 2022.
The Winnipeg Police are seeking the public's assistance to help identify this victim. They have provided a photograph of the jacket shown in the poster. They believe the victim wore a similar jacket.
Any information may significantly progress this investigation. The jacket is reversible: Please note the black and white pattern along with the words "baby phat" and the cat-like logo on the front and back of the jacket. There is also a fur hood.