The Southern Chiefs' Organization is pleased to share information about upcoming pow wows taking place across Manitoba in 2023.
To add a pow wow or update information on this page, email media@scoinc.mb.ca.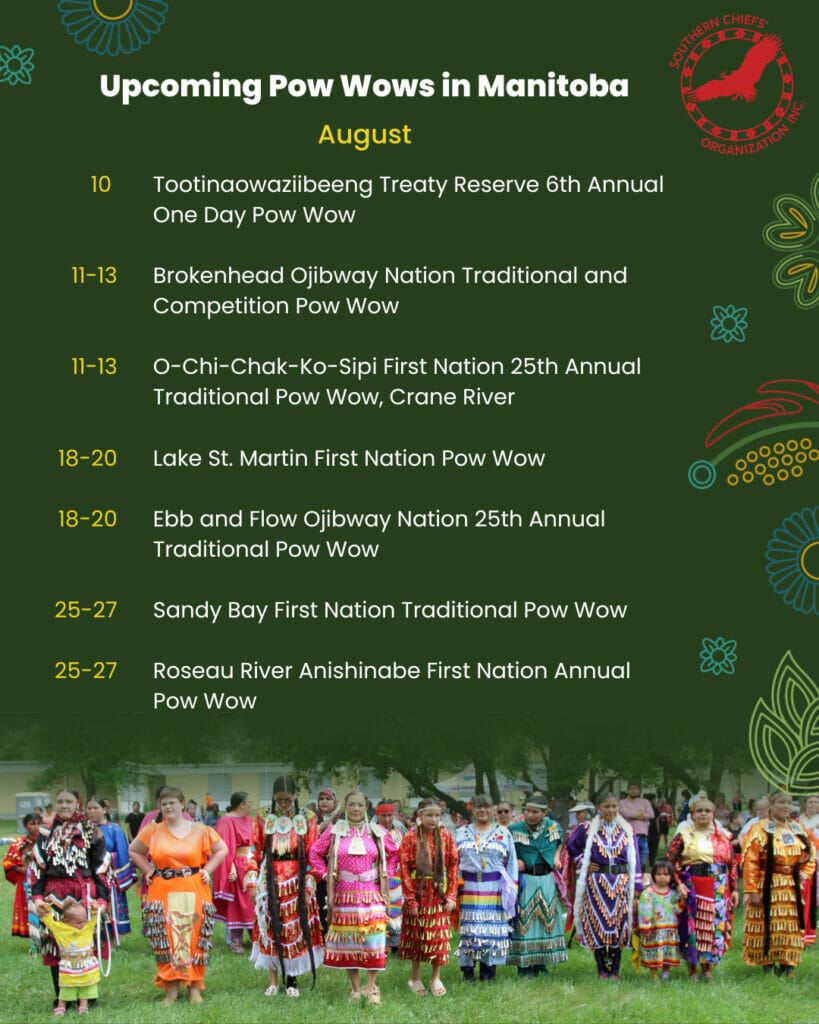 Click on any of the links below to access a copy of the poster for each pow wow.
AUGUST
1-3: Ada "Grey Cloud Woman" Wilson Pow Wow in Fisher River Cree Nation
1-3: Nisichawayasihk Cree Nation Pow Wow
4-6: Sagkeeng First Nation Annual Traditional Pow Wow
4-6: Long Plain First Nation Competition Pow Wow
4-6: Waywayseecappo First Nation Traditional Pow Wow
4-6: OCN Pow Wow in Opaskwayak Cree Nation
10: Tootinaowaziibeeng Treaty Reserve 6th Annual One Day Pow Wow
11-13: Brokenhead Ojibway Nation Traditional and Competition Pow Wow
11-13: O-Chi-Chak-Ko-Sipi First Nation 25th Annual Traditional Pow Wow, Crane River, Manitoba
18-20: Lake St. Martin First Nation Pow Wow
18-20: Ebb and Flow Nation 25th Annual Traditional Pow Wow
25-27: Sandy Bay Ojibway First Nation 43rd Annual Traditional Pow Wow