SCO supports southern First Nations during the COVID-19 global pandemic and always. Feelings of distress, anxiety, fear, and grief can heighten during this unprecedented health crisis. Remember – you are not alone and on this page are resources that can help. If you are struggling, please reach out.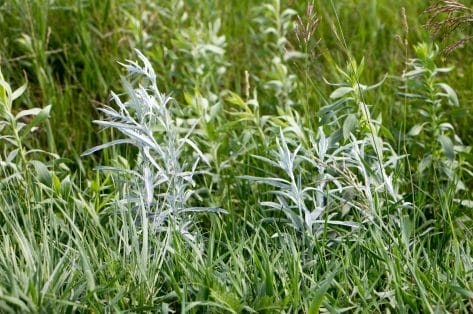 Anishinaabe and Dakota peoples are in the process of assuming greater control and self-determination over health and wellness. Mental health disparities are well documented and linked to the historical and ongoing impacts of colonization, the intergenerational effects of residential and day schools, the Sixties Scoop, forced relocation of communities and removal of children from families and communities. These resulted in intergenerational trauma.
Providing healing and mental wellness services are key to SCO's broader goal of health transformation, highlighted by an historic Memorandum of Understanding (MOU) signed in June of 2020 in a ceremony between SCO and the Government of Canada.
The MOU signals the beginning of health transformation for southern First Nations, including equitable access and culturally-appropriate mental health and wellness care for Elders, youth, families, and communities that is central to the wellbeing of Anishinaabe and Dakota peoples.  As SCO works with community health leaders to revision mental health and wellness services, below is a list of current resources:
Hope For Wellness
Toll Free Prevention and Support Line:
1-877‐435-7170
Toll Free Hope for Wellness Help Line:
1‐855-242-3310
Online chat available at hopeforwellness.ca
Gi-wii-gaagiigid na? Michi-giigidon. Ganoosh awiya omaa Anishinaabeg gaye Eshkiimeg Bagosendamowin Ji-ayaamagak Mino-ayaawin Izhi-Giigidowin 1-855-242-3310.
Kids Help Phone
Professional counselling, information, referrals, and volunteer-led text-based support for children and youth are available at https://kidshelpphone.ca/.
Non-Insured Health Benefits Program Mental Health Therapists
Telehealth mental wellness services by eligible providers are covered by the Non-Insured Health Benefits (NIHB) Program.
Services: First Nations who are registered under The Indian Act, or Inuk recognized by an Inuit land claim organization.
Connect with NIHB for a mental health therapist: Tel: (204) 983-4571
You can call the provider directly through the list provided below or feel free to call our the SCO Non-Insured Health Benefits Navigator and they can assist on getting you set up with counselling services.
Tribal Councils
The Dakota Ojibway Tribal Council (DOTC) based in Headingley, provides an on-call crisis response for youth and adults who are in crisis due to mental health concerns, suicide, and/or addiction issues.
An on-call service will be available during the COVID-19 pandemic via telephone and FaceTime. The on-call service is open to talk and debrief with the local health care providers and community members that are feeling isolated and distressed.
Services six communities: Birdtail Sioux, Dakota Tipi, Long Plain, Roseau River, Sandy Bay, and Swan Lake
Connect with the DOTC Mental Wellness Team: 1-833-600-0087
The Interlake Reserves Tribal Council (IRTC) is located in Winnipeg and provides virtual support during COVID-19.
In a time of crisis, team members will attend to the community using highly sensitive and precautionary measures, as advised by Manitoba's public health authorities. The Mental Wellness Team is tracking calls and supports for mental wellness. The IRTC Health Directors connect every Tuesday and Thursday via teleconference.
Services six communities: Dauphin River, Kinonjeoshtegon, Lake Manitoba, Little Saskatchewan, Peguis, and Pinaymootang
IRTC's website and Facebook page will have information about coping skills for stress and anxiety.
Connect with the IRTC Mental Wellness Team at 204-956-7413
The Southeast Resource Development Council (SERDC) is in Winnipeg and has a team of nine staff including outreach workers, therapists, a cultural advisor, addiction specialists, Indian Residential School, Resolution Health Support Worker, and MMIWG support workers.
During COVID-19, the team provides virtual support via telehealth, telephone, or videoconferencing for counselling and therapy to youth and adults who may experience feelings of stress, fear, and anxiety.
Services eight communities: Berens River, Black River, Bloodvein, Brokenhead Ojibway Nation, Hollow Water, Little Grand Rapids, Pauingassi, and Poplar River
SERDC website and Facebook page offers updates and supports.
Connect with the Mental Wellness Team Program at 204-956-7500
Mobile Crisis Response Team
The Winnipeg and Thompson teams consist of 12 members working from home during the COVID-19 pandemic. The teams provide a holistic, culturally sensitive, and safe crisis response and trauma intervention to ALL First Nations in Manitoba, as it relates to completed suicides, suicide attempts, homicide, multiple deaths, and traumatic events such as violent assault or serious events that impact many people. Each request for service will be assessed on a case-by-case basis to determine intervention to support the crisis experienced in the community through video conference or telephone.
Services: ALL First Nations in Manitoba and eligible status citizens living on or off reserve in Manitoba
Connect with the Mobile Crisis Response Team: 1‐844‐927‐LIFE (5433)
Email: crisisresponse@mkonorth.com
Traditional Healers
The Traditional Healer Program has a team of three working from home during COVID-19 and provides culturally safe access to traditional healing. Supports for traditional healing normally involves ceremonies, traditional medicines, and land-based activities to acquire traditional teachings from Indigenous Knowledge Keepers.
Each request for service will be assessed on a case-by-case basis to determine access to a Traditional Healer. Services will be limited to individual consults through virtual supports primarily by phone.
Services: ALL Manitoba First Nations, eligible status citizens living on or off reserve in Manitoba
Connect with the Traditional Healer Program Manager, Duke Beardy
Tel: (204) 307-8192
Email: Duke.beardy@mkonorth.com
Missing and Murdered Indigenous Women & Girls
If you require immediate support, please contact the national, independent toll free 24/7 support line at 1-844-413-6649 to speak to a counsellor. The service is available in Anishnaabemowin (Ojibway), Cree, Inuktitut, and French.
The MMIWG Liaison Unit is based in Winnipeg and Thompson. With a team of six staff working remotely during the COVID-19 pandemic, they are using other communication platforms to continue services to those seeking access to mental, emotional, and cultural wellness support services, including 2SLGBTQQIA+, family members who are affected by MMIWG, or to those who are survivors of violence. The MKO MMIWG Liaison Unit is trained to provide support that is trauma-informed, culturally appropriate, community-based, holistic, and focused on providing a direct and integrated approach.
Services: ALL First Nations, Inuit, Metis, non-status, and non-Indigenous people living in Manitoba
Connect with MMIWG Liaison Unit Manager, Hilda Anderson-Pyrz: Tel: (204) 307-5919 Email: anderson.pyrz@mkonorth.com
If you have questions about missing and murdered loved ones, Family Information Liaison Unit (FILU) members work directly with families to gather information from government services and agencies, such as child protection, polices services and coroner's offices, to address outstanding questions about the loss of their loved ones. For more information about the services they offer or to find a contact near you, visit the FILU webpage on the Department of Justice website.The Family Information Liaison Unit lead for Southern Manitoba is Ashleigh Bear: (204) 953-5820, ext 216
Email: abear@kanikanichihk.ca
Additional Resources
Local Emergency Services and Help Lines
If experiencing a life‐threatening crisis, please contact your local emergency services (911) or RCMP detachment.
Manitoba Suicide Prevention and Support Line: Reason to Live
The Manitoba Suicide Prevention and Support line is a toll-free, confidential, and a 24-hour crisis line run by trained counsellors from the Klinic Community Health Centre. It provides immediate support and service to those struggling with suicidal thoughts or feelings, or to those concerned about a friend's mental wellness and/or safety, and to family member impacted by a suicide loss or suicide attempt. Our counsellors understand that many people struggle with suicidal thoughts or behaviours.
Toll Free Prevention and Support Line: 1-877‐435-7170
Winnipeg Crisis Response Centre
Mental health experts are available 24/7 to help adults experiencing:

A mental health crisis with the risk of potential harm associated with an immediate crisis including suicidal thoughts and behaviour
Personal distress and other signs and symptoms of a mental health condition requiring urgent mental health assessment and treatment
Intense emotional trauma where assessment, crisis intervention, and linkage to other services are required
An immediate risk is posed after hours when the ongoing mental health service provider is not available

Connect with the Mental Wellness Team: (204) 788-8330 or visit this website
Winnipeg Mobile Crisis Service
Mobile Crisis Staff are available 24/7
Offers crisis intervention, mental health assessment, telephone consultation and support, health education on mental illness, medication, coping strategies and preventative techniques, liaison and referral to community resources, support to family members and other concerned individuals, psychiatric consultation and assessment, and short-term follow-up.
Connect with the Mobile Crisis Service: (204) 940-1781