The Health Transformation Advisory Circle (HTAC) was set up to provide guidance to the Chiefs' Health Action Table and the Health Transformation Team as we implement the Health Transformation Initiative, "Exercising our Treaty and Inherent Right to Health". HTAC is composed of health advisors and leaders in the field of health and governance.
HTAC Membership
Arlene Wilgosh
Born and raised in Minnedosa, Arlene is a retired nurse. She was the co-lead of the Task Force establishing the Manitoba Regional Health Authorities, the first female Deputy Minister of Health for Manitoba and the first female CEO of the Winnipeg Regional Health Authority.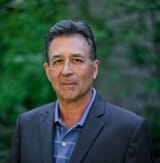 Richard Jock
Richard Jock is a member of the Mohawks of Akwesasne and serves as the Chief Operating Officer for the First Nations Health Authority. Richard's portfolio includes Health Benefits, policy, planning, engagement, service improvements/integration, investment strategies and regional partnership implementation. His position also provides leadership for the building, functioning and implementation of strong partnerships within the First Nations health governance structure and within the health system more broadly.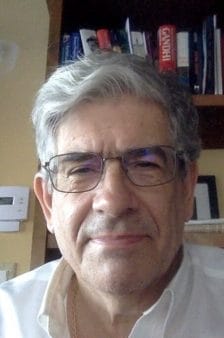 Dr. Joel Kettner
Joel Kettner is a descendant of European secular Jewish settlers and grew up in the north end of Winnipeg. He is a public health physician and associate professor at the University of Manitoba Medical College. He claims to have worked in every part of the health system, from local to international settings, but he does not claim to understand it! His main work now at the University is co-chairing, with Dr. Lisa Monkman, the Postgraduate Medical Education Truth and Reconciliation Action Plan. He is an independent consultant for Indigenous health and other critical health matters. For the SCO HT, he is a member of the Advisory Circle, the Public Health and Primary Health Care Working Group, and the Data and Evaluation Subcommittee. He feels privileged and honored to be able to participate in this important work.
Dr. Catherine Cook
Dr. Catherine L. Cook, MD, MSc, CCFP, FCFP is Métis and grew up in northern Manitoba. She received her undergraduate and postgraduate medical education at UM (MD/87, MSc/03) and has been employed by the university since 1987. She is an associate professor in the department of community health sciences, Rady Faculty of Health Sciences. She most recently served as head of Ongomiizwin – Indigenous Institute of Health and Healing and vice-dean, Indigenous health, Rady Faculty of Health Sciences. She also was provincial lead, Indigenous health at Shared Health until taking on the role of Vice-President (Indigenous) full-time in April 2020.
Penny Gilson
Penny was the Chief Executive Officer for the Southwestman, Assiniboine and Prairie Mountain Health regions in Western Manitoba for a total period of 21 years. These 21 years included providing leadership during two Regional Health Authority amalgamations in 2002 and 2012; involvement in the overall health system transformation process in Manitoba; participation in the development of the inaugural Clinical and Preventive Services Plan for Manitoba. Penny retired in May 2021. During her career Penny advocated for addressing the inequities faced by First Nation individuals, families and communities relating to access to health services and overall health status. Penny remains passionate about this today and the need for more effective collaboration to chart a better way forward.