Dennis Boulanger
Berens River First Nation
Dennis Boulanger has worked as a CHTL since 2020.
Dennis Boulanger is a proud member of Berens River First Nations, an Ojibway community of twenty-five hundred people. Dennis's path in the working world has taken him to many organizations including Ma Mawi Wi Chi Itata Centre as a Family Group Conference Worker and the Berens River Student Service as an Education Counselor. Dennis has also worked as a Young Fathers' Coordinator, and Community Helper in his community of Berens River. More recently Dennis worked with the Southern Chiefs' Organization/ Berens River First Nations as part of the Health Transformation Research Team collecting community data, developing methodology, and engaging with community members and this has been a wonderful experience for him. Dennis is a recent master's graduate of the University of Manitoba where he obtained a Master of Social Work degree. His other certifications include a Bachelor of Social work degree, Child and Youth Care and Therapy Counseling. Dennis also attended Brandon University where he enrolled in the General Studies Department/ Indigenous Studies. His path in education and working experience has allowed him to gain much insight into learning and understanding the world around him as an Indigenous person. Dennis has met many people in his walk of life including children, youth, and parents and has learned teachings from the Indigenous Elders, and listening to them has been a learning curve for him
Marjorie 'Marge' Bird
Black River First Nation
Marge Bird has worked as a CHTL since November 2022
Marge has been involved in her community since arriving back 26 years ago. She has held different job titles but has excelled in mental health, holding the position for 9 years. Marge has had the opportunity to work for child and family services for 2 years as a direct worker but felt her heart wasn't there. She returned back to a previous role as a community wellness worker where she knew she could make a difference in advocating for her clients and helping and supporting them in whatever area they needed help with. Marge is very excited for this new opportunity not only for herself but for further growth in her community.
Roy Moskotaywenene
Bloodvein Community Health Transformation Liaison
Roy Moskotaywenene has worked as a CHTL since March 2021.
Roy is a proud member of Bloodvein First Nation and is married with 5 children.
Roy has worked hard to earn 78 credit hours towards a Bachelor of Social Work at the University of Manitoba. He has also received his Community Wellness Diploma, and a Counselling Skills Certificate from the University of Manitoba. Roy started his role as the Community Health Transformation Liaison for his community of Bloodvein First Nation on March 15, 2021.
Shyenne Chaske
Canupawakpa Dakota Nation
Sheyenne Chaske has worked as a CHTL since September 2022
Adrienne Pashe
Dakota Tipi Community Health Transformation Liaison
Adrienne Pashe has worked as a CHTL since April 2021.
Adrienne graduated from Red River College in 2016 with a Business Administration Diploma. Upon her graduation, she worked in an accounting firm within Portage la prairie for one year and thereafter decided that she wanted to work with her community members. Adrienne has since worked numerous years within the Dakota Tipi First Nation administrative office, mostly in the income assistance department, and now as the SCO Community Health Transformation Liaison for Dakota Tipi First Nation. Adrienne enjoys working within the community and feels more connected since she can make more of a difference. She also loves working with SCO as a CHTL and making relationships with other surrounding communities.
Darren Marsden
Dauphin River Community Health Transformation Liaison
Darren Marsden has worked as a CHTL since August 2020.
Kaylee Desjarlais
Ebb and Flow Community Health Transformation Liaison
Kaylee Desjarlais has worked as a CHTL since April 2021.
Kaylee is from Ebb and Flow First Nation. She graduated from high school on the reserve in 2020. She always wanted to work for the community in some way, engaging with people. She worked part time jobs throughout high school and the following year (2021) with this goal in mind and got involved with SCO and Health Transformation in the same year (2021). Kaylee loves her job and loves to help any of her coworkers in and out of the office who need it. She has just completed her Applied Counselling course in 2022 which motivated her to want to attend school along side working. She loves engaging with people of all ages and is grateful her job allows her to do that.
Florastine Castel
Hollow Water Community Health Transformation Liaison
Florastine Castel has worked as a CHTL since June 2020.
Her favorite activities include slo-pitch baseball, volleyball, canoeing, ice fishing, summer fishing, camping, and spending time with family and friends.
Florastine likes getting to know her community's resources, programs, and services that they provide to the membership. She also enjoys working with the health team.
"The staff are very helpful and are always working together as a team to make a better health system for the community of Hollow Water First Nation."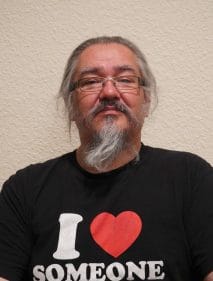 Bradley Swan
Lake Manitoba Community Health Transformation Liaison
Bradley Swan is from Dog Creek First Nation and has worked as a CHTL since January 2019.
Bradley has been heavily engaged in community engagement. He has led several surveys and reports and hosted a community fishing derby.
Covid 19 presented many difficulties for Bradley. With the pandemic hindering face to face engagements, he was forced to stop his men's group, Minoo-pimah-disi-ininiiook Goodlife Men's group from meeting. He made the best of this time by focusing on a land-based project making maple sugar. With restrictions loosening, he is looking forward to resuming the men's group. The first meeting was scheduled for March 23rd, 2022, with guests Elder Mike West providing cultural teachings and Kevin Kipling from Interlake Tribal Council there for support.
Jayln Morrisseau
O-Chi-Chak-Ko-Sipi WRTC Community Health Transformation Liaison
Jayln Morrisseau started as a CHTL in the beginning of January.
She enjoys working out or doing hair in her free time, as she was a hairstylist for three years before this job.
Jayln is excited to see how we can all come together from different communities and try to help our community members in the same ways.
Christina Sutherland
Pinaymootang Community Health Transformation Liaison
Christina Sutherland has been working as a CHTL since March 2022.
She enjoys watching shows like Chicago Fire, Med, PD series, and Big Brother.
Christina is most excited about the learning opportunities with Health Transformation and engaging youth into the health care field.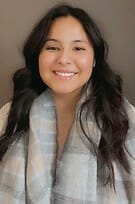 Tara Dela Cruz
Roseau River Community Health Transformation Liaison
Boozhoo/Aniin
Tara Dela Cruz has worked as a CHTL since February 2020.
Tara is from the Roseau River Anishinaabe First Nation and identifies as an Ojibwe woman. She enjoys making ribbon skirts and learning the Anishinaabe language in her spare time. Tara has a diploma from the Community Centered Therapy Program, which she obtained in 2020 from MITT and graduated Professional Photography in 2012 from Red River College. She was hired as the Community Health Transformation Liaison in 2020 with the Southern Chiefs' Organization. Tara loves that she can get to know her community through her job and is excited to see how we can change First Nations Health in Manitoba.
Audrey Henderson
Sagkeeng Community Health Transformation Liaison
Audrey has worked as a CHTL since August 2021.
Audrey has a diploma in Business Administration from Red River College and over 30 years of experience working for the Federal Government. Her career has included work for the Canada Revenue Agency in the Audit, Investigations and Client Services departments. Audrey subsequently worked for Health Canada in the First Nation Inuit Health Branch, overseeing health programs in various northern communities and organizations. In addition to her work she has also served for seven years as a board member of Kekinan Centre Inc. an independent senior home in Winnipeg.
Ruth Nepinak
Skownan Community Health Transformation Liaison
Ruth Nepinak has worked as a CHTL since January 2020.
Ruth's spirit name is Walking Star Women, and she comes from the Otter Clan. Ruth has a diploma in Community Health Care, and a professional history of working with youth in the areas of mentoring and supervising, child family services, administration, and child development. She enjoys working with her community and helping her people.